In order to provide exceptional medical services in our communities, as alliance was developed between Ochsner Medical Center, one of the South's leading healthcare providers, with Hancock County's primary care facility, Hancock Medical Center. This partnership combines the best technology and resources of a large medical institution with the personal services and attention of a community hospital.
"After one visit, we were sold on the community. The people we met obviously loved where they lived – not just the people who were born here – but the transplants like us too. Their sense of community was contagious."

Dr. Trey Rimmer
Bay St. Louis resident
With over 350 professional active and caring staff members, Hancock Medical Center offers exceptional medical services from infant to pediatric to adult care. Located on Highway 90 in the heart of Bay. St Louis, Hancock Medical Center's programs and services include a Level IV trauma center and 24/7 physician-staff emergency room, the First Impressions Birthing Center, specialty units for intensive care, medical, surgical and pediatric patients, sleep lab, and a new surgery center to handle most inpatient and outpatient procedures. The center has diagnostic capabilities including an imaging and radiology suite that offers everything from nuclear medicine to CT scans. Outpatient programs include stress testing, EKG, respiratory, pulmonary functions and breathing treatments.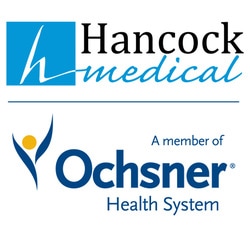 Clinic locations:
Diamondhead, Bay St. Louis, Port Bienville Industrial Park
Hancock Medical offers comprehensive rehabilitation services through its cardiac rehabilitation and physical therapy programs. Cardiac rehabilitation services include medical evaluations, development of customized treatment plans, cardiac risk factor modification, education and counseling are offered in a caring, medically-supervised outpatient setting. Physical therapy services include evaluation and development of treatment plans and goals to meet the individual needs of the patients.
In 2014, Hancock Medical Center will complete a five-phase reconstruction process, including the addition of a 26-bed nursing unit and a 10,000 square foot building addition.
LEARN MORE about Hancock Medical Center:
www.hmc.org


New Medical Facilities Added in Diamondhead
To meet the medical needs of the growing city of Diamondhead, Hancock Medical Center and Memorial Hospital of Gulfport have expanded their services.
Memorial Hospital recently opened a new 15,000-square foot facility featuring a Physicians Clinic and Diagnostic Center with services in neurology, orthopedics, urology, x-rays and CAT scans.
In addition to its hospital in Bay St. Louis, Hancock Medical also has a medical campus in Diamondhead featuring an imaging center, physical therapy, physician offices, and Urgent Care Walk-In Clinic.
www.gulfportmemorial.com
PHYSICIAN PROFILE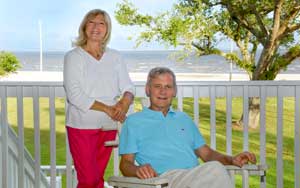 Dr. Joseph R. Lee and his wife, Suzi, have been active participants in the Hancock County community for over 40 years. Dr. Lee has served as a general surgeon at Hancock Medical for 34 years, following the facility's growth from a rural, one operating room center to the state-of-the-art facility it is today. Hancock Medical's new surgical suite was recently named in his honor.
"Hancock County has been a great place to live and raise a family. It's our home and we're happy to be here."

Dr. Joseph R. Lee & Suzi Lee
Waveland residents
They met when he was a medical student and she was studying nursing in New Orleans. Over their 45 year marriage, they have called Hancock County home. Suzi inherited her interest in the hospital and community libraries from her family. Her mother worked in the children's library for many years and her aunt was a nurse. As a tribute to their years of service, she is proud to be a member of the board of the Hancock Medical Center Foundation and is Waveland's appointee to the county's library system board of trustees.
The Lees recently moved into their new home in Waveland and Dr. Lee enjoys tending to his vegetable and flower gardens and spending time on their porch enjoying their magnificent view.